Clipping Path Family
has been providing all the major image or photo editing services to a large number of companies and individuals. Everyday, we are getting queries and trying our best to provide the utmost professionalism in the industry. Our dedicated Image Editing Expert team are working 24/7 to make each image editing tasks as precise as the industry needs within your expected timeframe.
So, if you are looking for an affordable
clipping path image editing service
, then you can directly knock back to us for further communication. We are available 24 hours with our support team and we reply each emails you send.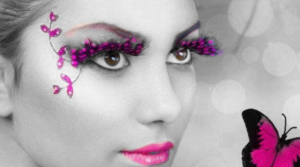 Here is a list of Business Category or Company Lists to whom we are ready to provide our services and committed to do our best to grow your business.
• Any kind Online or Offline Store chains / franchise companies those who require mass images to be processed.
• Lithographic companies / Prepress companies who need to manage images in a large scale.• Photographers/Photo studios (We can take responsibilities of all of your post processing tasks)• Database publishers and stock photography company. When visitors or uploaders will upload bulk images; your company need to
retouch these images
and we the Clipping Path Family will do that for you.
• Printing Companies (You don't have to worry about editing large scales of images editing)
• Publishers & DTP Studios may need to edit existing image to look better on web and thus we are here to help your business.
• Advertising / communication / design agencies (Just send use the image bundles and we will redesign these according to your customer needs)
• Any Brands that you own.
• Mail order companies / online retailers (Mass image processing is available on CPF)
• Wholesalers and manufacturing companies located anywhere of this world. We have a great team, so you don't have to worry about time and the quality of images anyway.
• Image masking or retouching or vast editing to fulfill your private purposes.
So, it doesn't matter what you are dealing with, or what the company you are running on or what the types of images you require; just knock us, upload your images and we will reprocess these according to your specification and reuploaded on server so that you can download these instantly.