Are you worried about your large scale of image editing tasks?
You don't have enough time to get these processed?
You don't want to spend lots of money by processing your images?
You want to save your money and time united?
Then YES!
You are blessed with this Email containing the brief of world's best and professional image editing service providing company named Clipping Path Family (CPF) who are in this industry over a decade and ready to handle almost every type of photo post processing requirement that exists.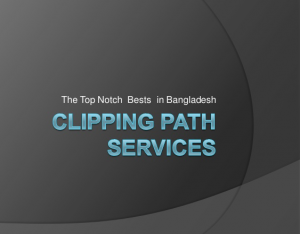 We are working with the World's Best Companies named Wallmart, Ebay,Amazon (etc)
Please Wait Before Closing This Email! Lot More To Get Yet…
No Sign up Fee
No Monthly or Yearly Charges
No Minimum Order
No Credit Buying
No lock-in period
Discounts are welcome for Bulk Orders.
Our Talented ad Experienced Designers are here with their creativity, skills and ideas to move you ahead!!!
We are ready to provide the world-class professionalism, timing and affordable rate that you must never had experienced before!
We offer Outstanding Image Processing & Editing service with ZERO DEFECT POLICY & Unlimited Revisions If Needed.
Here are the SERVICES, where we offer quality, accessibility and reliability without any question:
Image Masking
Image Retouching
Image Cropping & Resizing
Old Photo Restoration
Image Retouching
Shadow Creation
Neck Joint Services
Image Reflection Creation Services.
Contact Now For Immediate Discount
 We always work hard to shoot the best things and we try our best to make your images alive and look amazing! Just let us to handle all of your image editing hassles.